MinecraftOnline
Survival, without the grief!

MinecraftOnline is a popular and long-standing minecraft survival multiplayer server. Find out what marks us out from the rest!
Massive, long-established world

MinecraftOnline has the oldest truly public map of any SMP server. Freedonia first went live the day SMP was released, and has not been restored or regenerated since, despite being live on this public server the whole time. It has grown to over 30km in diameter, and has been explored and built in by over 50,000 unique players.

Pure survival feel

No free kits, moderator-given freebies, item-spawning or other cheat commands. Everything you see in Freedonia has been built by hand, from legitimately harvested materials. We're sure you'll agree, this makes the epic structures here all the more impressive.

Strong moderator team

Our moderators are friendly, active and highly experienced. They are happy to help, and will look after your interests in Freedonia. At MinecraftOnline, being a moderator is not a privilege or a reward - it is an important responsibility.

Zero tolerance policy to griefing

Rather than artificially protect structures by locking them from editing with cuboid etc, we prefer to prevent griefing outright. MinecraftOnline's zero-tolerance policy is strictly enforced, and the moderators have the tools to both detect and easily repair grief. All bans are permanent.

Serious hardware

This server has a state of the art Xeon CPU, a monster 64GB RAM, datacentre-grade SSD drives, and is colocated in a well-connected data centre that is ideally suited to UK and European players. It has exclusive use of a 10Gbit connection, both upstream and downstream. You won't find a less laggy server in the EU.

Friendly community

MinecraftOnline was the first SMP server to have a game-linked IRC channel. It has developed a wonderfully social, witty and welcoming community, which is active 24 hours a day. Many regulars connect to the IRC just to chat with those in-game, and occasionally players join the game just to chat on IRC! Find us in #minecraftonline at esper.net. See our wiki for information about how to use IRC.

Browse our comprehensive wiki to find out more about the server!
Current top featured video by SnappyMuppetman. More videos of MinecraftOnline below (clicking a thumbnail will pop open a new window):

If you'd like your video featured on this page, let an admin know on IRC!

The server is currently running SpongeVanilla with a selection of plugins and various further homebrewed modifications.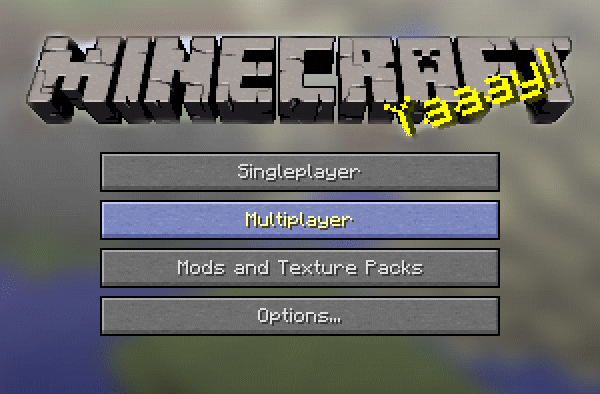 The server rules can be seen on the rules page on the wiki.
The server's game-linked irc channel can be found at #minecraftonline at esper.net.
The TeamSpeak server is at minecraftonline.com, default port (9987).


Enhancements
This server has an extended history of modification, and most of its software is bespoke.
Comprehensive grief alert system in place, with server logging.
Destructive mobs and natural events (fire, tnt, lava) nerfed.
A vast array of social features, including reputation and friends lists.
Effective in-game mail system.
Website control panel and player statistics on this site.
Hourly random free gifts for all online players!
World backups are taken four times daily, and kept in duplicate off-site for additional security.
Donation options offering cosmetic bonuses and supporting the server.



A more complete list of server features can be seen on the wiki server features page.