A Beginner's Guide To MinecraftOnline
Jump to navigation
Jump to search
Guide redirects here. For any advanced, off-game help, see Category:Howto.
Introduction
Hello Player, and welcome to MinecraftOnline! This guide is meant to inform you on how to get a head start on the server, and the various activities available to do.
Joining the Server
MinecraftOnline is currently on Minecraft Java Edition, version 1.12.2, and the IP address/domain is minecraftonline.com OR mco.re (both work just as well).
Minecraft Bedrock Edition (found on game consoles, mobile platforms and the Windows Store) is incompatible with MinecraftOnline.
MinecraftOnline is only accessible with a paid-for "Premium" Minecraft account. Cracked versions of Minecraft will not work.
How to join:
Launch Minecraft Java 1.12.2 from your launcher. Make sure you are using a legitimately obtained, non-cracked account.
From the start menu, click "Multiplayer" and click on "Add server".
Type in one of these domains in the server address bar: minecraftonline.com or mco.re.
Press "Done", click on the server name then click "Join Server" and you're in!
Having issues? Click here for a list of common issues that occur when players try to connect.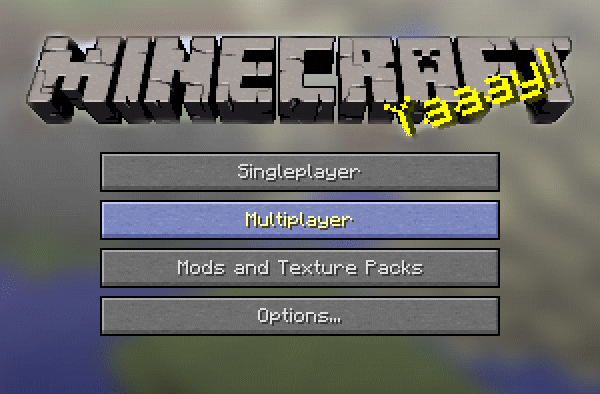 The Rules
Upon joining the server for the first time, you will have been placed in the Rules Hall to read the rules. If you've already joined and decided to skim through the rules, now's the best chance to correct that! You can use the /rules command in the game chat to get teleported to the rules, or you can look at the wiki pages for Grief, Spam and Cheating to get an idea of the rules.
What will get you banned from MinecraftOnline
Grief here is defined very strictly - ANY block or build that is modified through breaking or adding on to it without the consent of the builder (usually given through in-game signs) is grief.
Even temporary modifications are still considered grief (for example, breaking and replacing blocks to climb over walls, or peeking inside chests with blocks placed over them to prevent you from looking inside)
Taking items out of item frames is also considered grief
Moderators have tools to rollback grief, and all blocks breakages are logged and accessible to staff
Spam is fairly self explanatory - Spam here is defined by any intentional obstruction of in game chat, or our IRC, Discord and Telegram relays.
In general, please try to avoid rapidly sending more than 3 messages at a time
Cheating here is defined as any exploit of cheat clients, mods, resource packs or in game bugs (e.g. duping items, using x-ray or Baritone) that gives an unfair advantage over ordinary players.
Mods like fullbright or radar, commonly included with PvP modpacks and clients like Badlion, Lunar and Feather are not allowed
For a list of allowed and disallowed mods, please look at Modifications

On MinecraftOnline, it is important to state that there is only one punishment used - a permanent ban.
What won't get you banned from MinecraftOnline
MinecraftOnline has a free speech policy that allows you to say practically anything in the in-game chat (excluding spamming, of course) without breaking the rules.
Thanks to this policy, you're allowed to:
Swear in the in-game chat
Say any insult, including racial and cultural ones to any person
Criticise staff members and the Admin team's policies
Say anything else, no matter how controversial
As such, there is no obligation to remain 'on-topic' or refrain from discussing controversial subjects in the in-game chat.
Free speech only applies to in-game chat.
Attempting to do some of the things mentioned above in excess on our IRC channel, Discord server or Telegram group will get you banned from our non in-game community platforms. Bans on these platforms are left up to staff discretion.
While speaking, you should still keep in mind that other players also have Free Right of Action: The rules permit PvP and staff even encourage it as they consider it a normal and important part of the survival multiplayer experience - so if you decide to use your freedom to make enemies with the whole server, expect players to hunt you down and steal your stuff whenever they get the chance!
Acting like a jerk
As long as you do not break the rules, you are allowed to do a variety of actions that most players would consider "acting like a jerk". These include, but are not limited to:
Modifying the mobs spawned from other's players spawners with /setspawner (by the way, mineable spawners are a thing here!)
Stealing from other player's chests, as long as there was no grief involved to access the chest (this is why many players place blocks over their chests, please don't break those!)
Killing players in PvP unprovoked, as long as you don't kill them so much that it becomes near impossible for them to play the game - this is considered bullying, and is bannable.
Breaking and placing boats and minecarts (as long as you don't grief a rail to place the minecart)
Eating cake, even if it was the last slice
Using anvils, even if using it breaks the anvil
Other notes
If you have any question about the rules, feel free to ask a Moderator or Administrator, and they will be able to help you. Moderators have blue names in chat, while administrators have red names in chat.
If you accidentally break something, please use /staff (message) to contact all online staff or use /greport (description of what you broke on accident) if there are no staff online. The staff team doesn't punish honest accidents.

If you ever find yourself stuck somewhere, don't try to break your way out! You can use /spawn or /home (if you have used /sethome previously) to free yourself without breaking the rules.
Taking your first steps
Once you have read the rules and left to spawn, the first action you should take is to type /warp farm to get some food. The farm area is huge, so there should be more than enough food for you, although be sure to replant as you go.
Once you are done collecting food, warp back to spawn with /spawn. From here, there are many different things to do, including:
If you are short on resources, try checking the recycle chests at the Spawn's Visitor Centre!
Sometimes established players will place excess food, wood, cobble and even armour in the chests for newer players. If you're lucky, you might even be able to get personal items like written books and map arts!
Travelling the map with ease
MinecraftOnline has a limited map size with a custom circular world border which can be viewed using the dynamic map, accessible at any time with the in-game command /map. You should use the map to navigate around since it is the easiest way to see where nexus access points, landmarks, boat routes and roads are.
The Nexus
The Nexus system can be accessed by going to the back of the Visitor Centre, which you will see banners that says "NEXUS" to the right. This system is a network of teleportation pads that allow players to traverse large distances in each cardinal direction.
Warps
Before the creation of the Nexus, there used to exist a warp system similar to what other servers use. As a result of it's replacement only a fixed number of historical warps are usable, the only exception to this being Warp Farm. You can do /warplist in-game to view the list at any time.
Wilderness
On MinecraftOnline a good way to quickly find a place to start your journey is to use /wilderness. /wilderness will find you a free spot of (in theory) untouched land 1500m from any warp and 300m from any player home.
When you arrive at your new spot in the wilderness, it is good practice to do /sethome to save it as your home spot, so you can use /home to return there at any time.
Be aware that the /wilderness command has a cooldown of 12 hours, so only use it once you're ready and be prepared beforehand with food and wood.
You do not need to bring a bed around with you to ward off the night!
Just use the /goodnight command to vote for day. If more than half of the players online vote in favour, daytime will come!
Building your first house
To gather resources for your first house, you should first go gather some oak planks from the spawn tree farm. The tree farm is accessible right from spawn by walking into the visitor center from the front and then walking out on the left exit. Once you're there, hold left click on the oak logs to mine them.
Once you've collected enough wood (about two stacks of logs just to be safe), type /wilderness into the chat and wait while the server finds a place for you to build your first house. When you get there, be sure to check that the terrain is naturally generated and not made by another player. If you accidentally stumble across a build, walk away until you find natural terrain to build on. Once you have found your spot, feel free to start mining, crafting and building!
Don't be worried if a staff member teleports to you!
If they do, just tell them that you're making your house and they will leave you alone or give you some tips.
Here are some tips to make your house better:
Don't make your house a box, try to make it an L shape or some other unique shape to add depth to it
Add an oak plank frame around the edge of your house (again, to add depth)
Use glass panes instead of regular glass blocks, and place stairs (best made out of cobblestone) on the top and one block around your house on the oak plank frame to add more depth
Don't make your build out of just one type of block
Add a sign at the entrance of your house with your Minecraft username and the date of construction to help staff protect your build
Due to the server-side lag, it takes considerably longer to destroy blocks than to place them, so try to avoid misplacing blocks
If you want someone else (for example, your brother) to be able to modify the build, create and place a sign that says "(Minecraft Username) has permission to modify this build - (Your username)"
Once you are done building your house, go inside and use /sethome again to update your home point.
If you add chests in your house, be sure to add a solid block over it so that others can't take out what they want from your chests.
If they try to break the block, they will get banned for grief of your build.
| | |
| --- | --- |
| | There is no need to worry about explosions or fire destroying your build, as both forms of grief have been entirely disabled. |
What's next?
Once you've established a base and want to get more familiar with the MinecraftOnline community, there are a few things you can do, such as:
Being active in chat
Joining our Discord server
Helping others with their towns
Writing for the wiki
Helping new players by answering questions and guiding them
Q&A
Still have a few questions? If you're confused about certain aspects of the server, you can find an extensive list of frequently asked questions relating to it here. There is also a list of useful guides relating to the server here.